Father's Day Promotion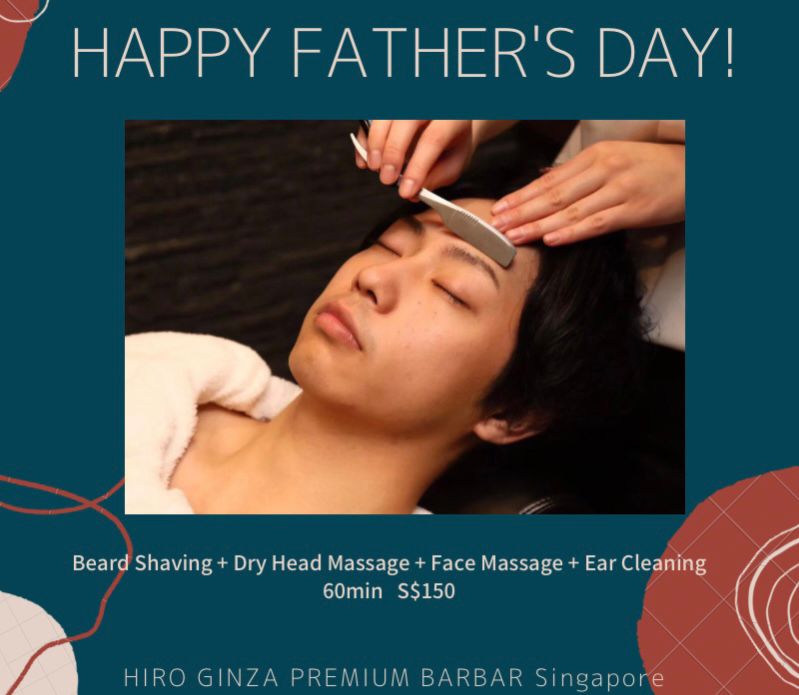 Beard Shaving + Dry Head Massage + Face Massage + Ear Cleaning
Price $150 / Duration 60 min.
*Additional haircut will be an extra +$100 and +40min
June 19th is Father's Day.
Give your father a special present with our package at HIROGINZA PREMIUM BARBER!
Leave it to us!


If you are interested, please contact us on WhatsApp!
83599264


*******SNS情報*******

Facebook https://fb.me/Hiroginzasingapore
Instagram @hiroginza_singapore

*******お店情報*******

TEL 62503481
WhatsApp 83599264
住所 シンガポール328 North Bridge Road,Unit #02-38 Raffles Hotel Arcade,Singapore 188719

平日:12:00〜20:00 最終受付
土日 祝日:10:00〜19:00 最終受付
定休日 水曜日
Closed days Every Wednesday.

【タクシー】
チェンギ国際空港から20分。
Taxi
20 minutes from Changi Airport Singapore

【MRT】
チェンギエアポート駅から東西線(イーストウェストライン)に乗り換え、
タナ・メラ駅で反対ホームの電車に乗り換えシティホール駅で下車します。
シティホール駅からは徒歩3分です。
MRT
From Changi Airport Singapore,
change to East West Line and transfer to the opposite platform at Tanah Merah MRT