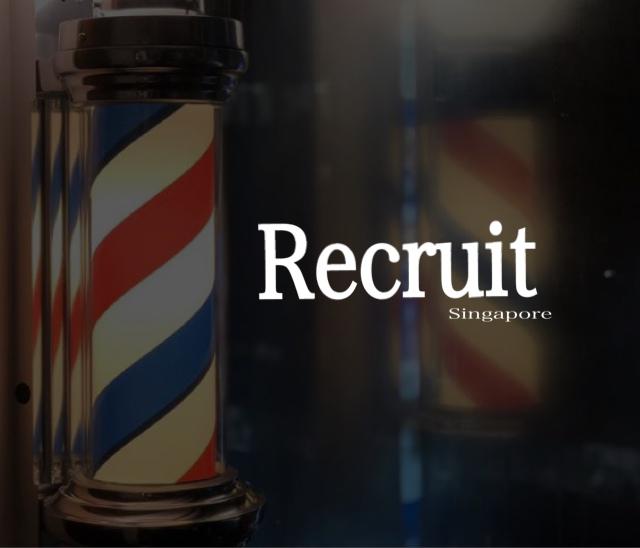 We are looking for a part-time employee and regular employee
at a Japanese Hair salon.
HIRO GINZA PREMIUM BARBER Singapore in Raffles Hotel Arcade welcomes you.




<Salary>
First month: $10/hour
Second month: $13/hour
Subsequent improvement in work performance: $15/hour
.
regular employee:$2500〜
*We are hiring full-time staff who have worked with us for awhile and have shown excellent workmanship. If you are interested in joining us as a full-time staff, please let us know and we will discuss it together.
<Working hours>
Weekday 11:00am - 8:00pm (time may vary), 1 hour lunch break
Sat, Sun, Holiday 10:00am - 7:00pm (time may vary), 1 hour lunch break
*It is important for our staff to have a work life balance, hence feel free to talk to us about your preferred working hours/days.
<Location>
Raffles Hotel Arcade (nearest MRT: City Hall)
<Requirements>
English or Japanese language proficiency
Customer service experience
Excellent communication skills
Hospitable
Experienced people are preferred (in massage, hair styling or aesthetic)
Interest in hair-styling and beauty
*Inexperienced people are welcome too
<Duties>
Managing reservations (Phone/Text/Walk-in)
Cleaning up
Operating the register
Perform massage
Other duties may be added as experience increases
<Salon Concept>
Take a look at our homepage at
https://www.premiumbarber.com/salon/hiropre-singapore/
Please contact us here.
WhatsApp 83599264

#sg #sgbarber #sgstyle #sgsalon #sgrecruitment #recruitsg #sgrecruit #barbersg #sgwork #sgjob #sgjobs #sgjobsearch #jobsg
#Employment #Employment information in Singapore